The Delta Companies Remains a National Leader in Healthcare Staffing as Industry Experiences Unprecedented Changes in 2020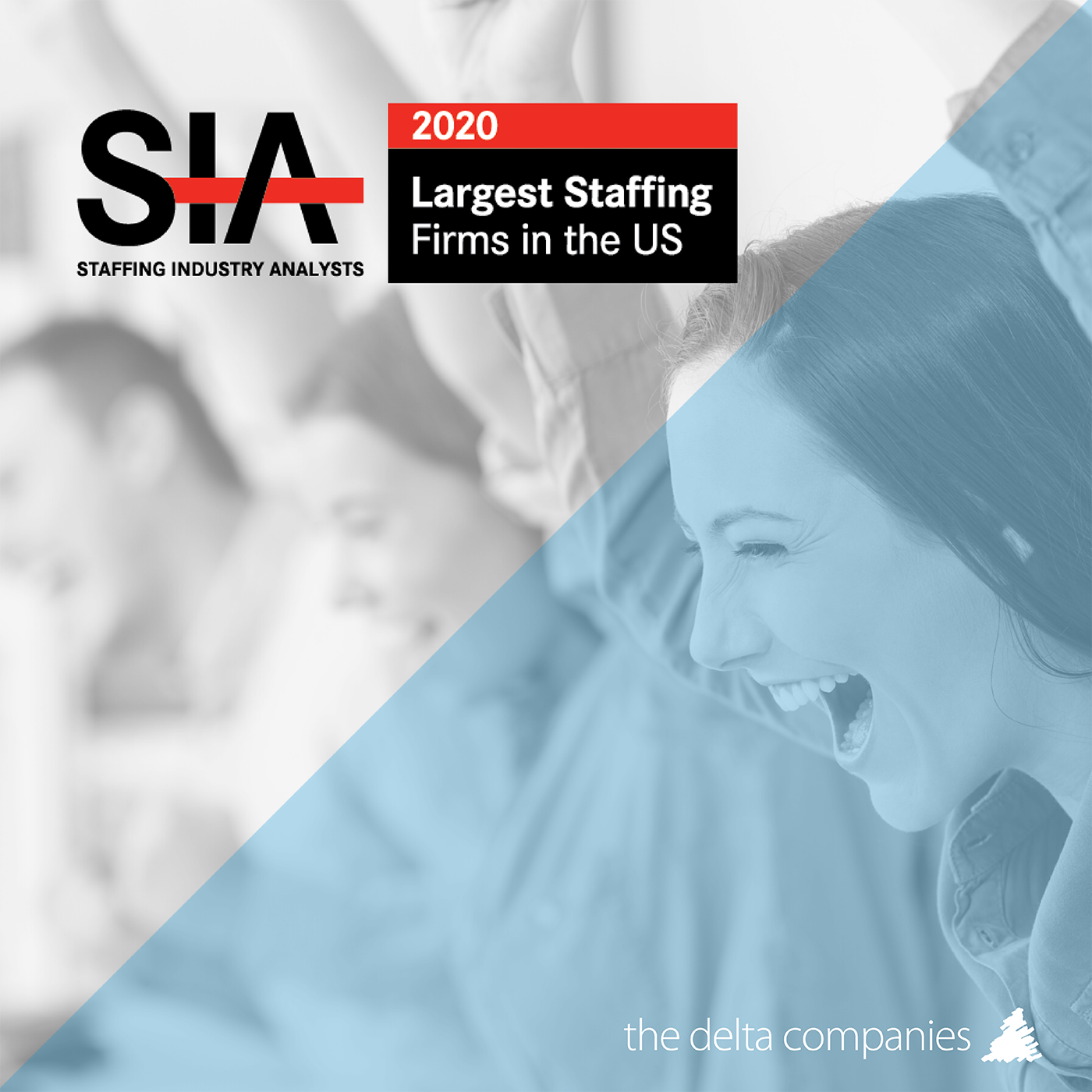 Despite unprecedented challenges in the healthcare industry throughout 2020, The Delta Companies remains a leader among national staffing firms.

The Delta Companies (TDC), a leading staffing firm for healthcare professionals nationwide, has once again been named among the Largest Staffing Firms in the U.S. by Staffing Industry Analysts (SIA), a global advisor on staffing and workforce solutions. This year, The Delta Companies was ranked 30 out of 48 firms in the healthcare sector. TDC has made SIA's list in 2019, 2017, 2016, and 2015.
Within the healthcare sector, two of TDC's specialized divisions also received recognition in SIA's rankings. Delta Locum Tenens (DLT) retained its designation as the 10th largest locum tenens staffing firm. Additionally, Delta Healthcare Providers (DHP) rose two spots from the previous year, ranking as the 15th largest allied healthcare staffing firm nationwide.
The 48 top-ranking healthcare staffing firms generated at least $50 million in 2020, according to a report published by SIA on October 28, 2020. Overall, the U.S. healthcare staffing industry had a record-breaking year in 2019, generating $18.1 billion in revenue.
The demand for healthcare professionals is only expected to grow over the next 10 years. According to the Bureau of Labor Statistics, several of the fastest-growing occupations through 2029 are in the industry, including nurse practitioners (52% growth), occupational therapy assistants (35% growth), home health and personal care aides (34% growth), and physical therapist assistants (33% growth). TDC has played a pivotal role in fulfilling this continuing demand, which has contributed to the company's success in both provider placements and revenue generation.
"The healthcare industry has faced unqiue challenges throughout 2020," said Bill Tracewell, CEO of TDC. "The COVID-19 pandemic has overwhelmed facilities across the U.S., while waves of lockdowns have slowed other medical areas such as elective procedures. TDC is proud to continually adapt to meet the industry's current needs during these pivotal times."