DeLibra Wesley Named to the SIA List, Global Power 150 – Women in Staffing 2020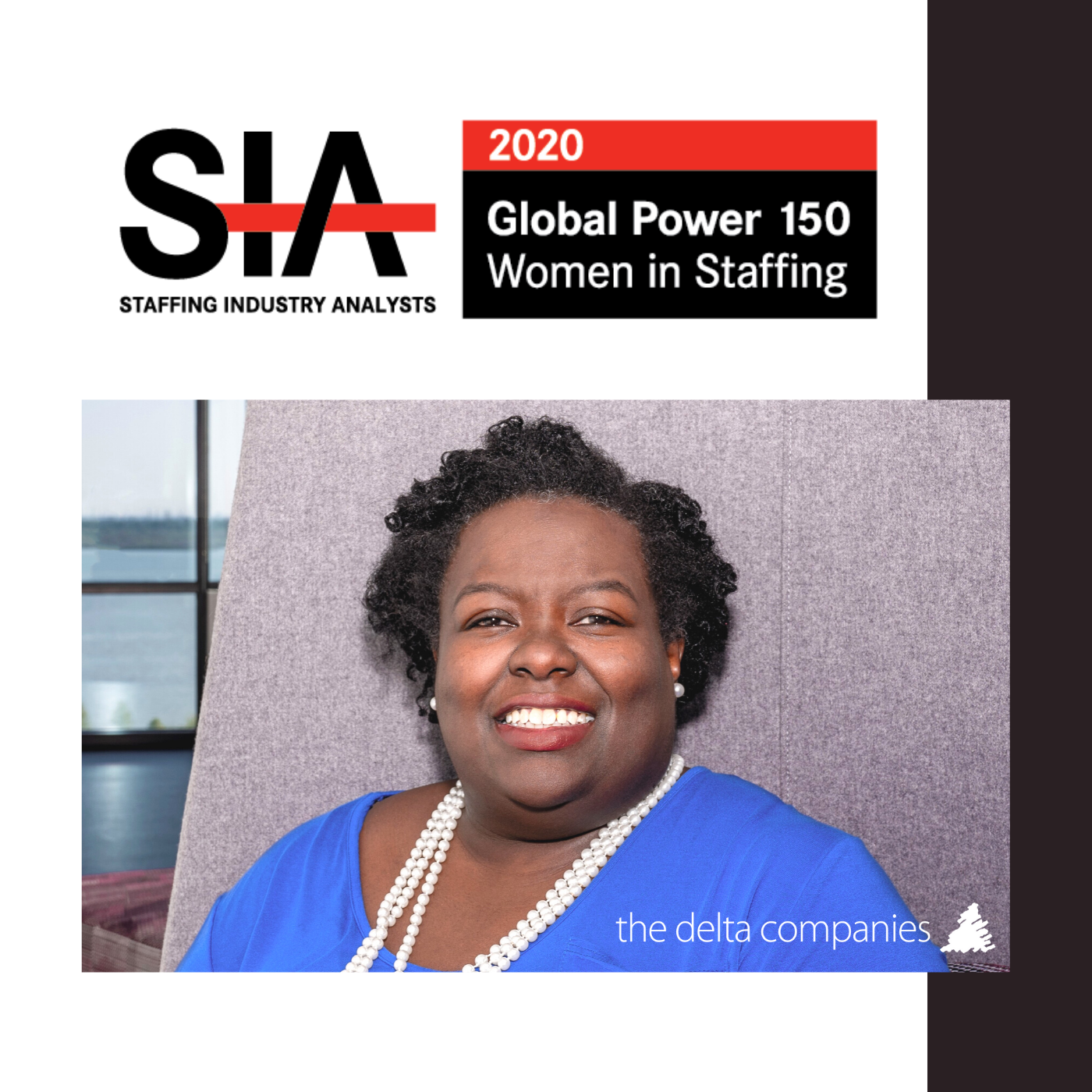 Staffing Industry Analysts' (SIA) has recognized DeLibra Wesley, COO of The Delta Companies (TDC), as one of its Global Power 150 – Women in Staffing 2020. Influence, innovation, and dedication are just a few of the hallmark qualities SIA considers when honoring this select group of leaders who help shape and grow the $490 billion global staffing industry.
According to SIA, the common thread amongst all honorees is determination to meet company goals as well as improve the lives of the employees who work for them. They are constantly innovating, building rock-star teams, and ensuring positive, inclusive company cultures where all employees can thrive.
"When I look at the list of women on SIA's list, I am honored to be included with these capable female leaders," Wesley said. "I am thankful to have had a brilliant mentor, the late Seiki 'Stan' Hirota, who taught me to pursue excellence.  He was proud of every achievement and promotion in my career. I would like to dedicate this honor to him." Hirota served as TDC's Chairman of the Board before his passing in August 2020.
This is Wesley's second appearance on the list – she was previously included in the Global Power 150 – Women in Staffing 2018. In addition to her role as COO, Wesley leads TDC's Diversity and Inclusion Council.
"DeLibra is not only talented and hardworking, but she is also a thoughtful and considerate leader who can motivate individuals and drive progress and growth within our company," said Bill Tracewell, CEO of TDC. "We are excited for her work to be recognized and honored by SIA."