Seven Healthcare Recruiting Problems Solved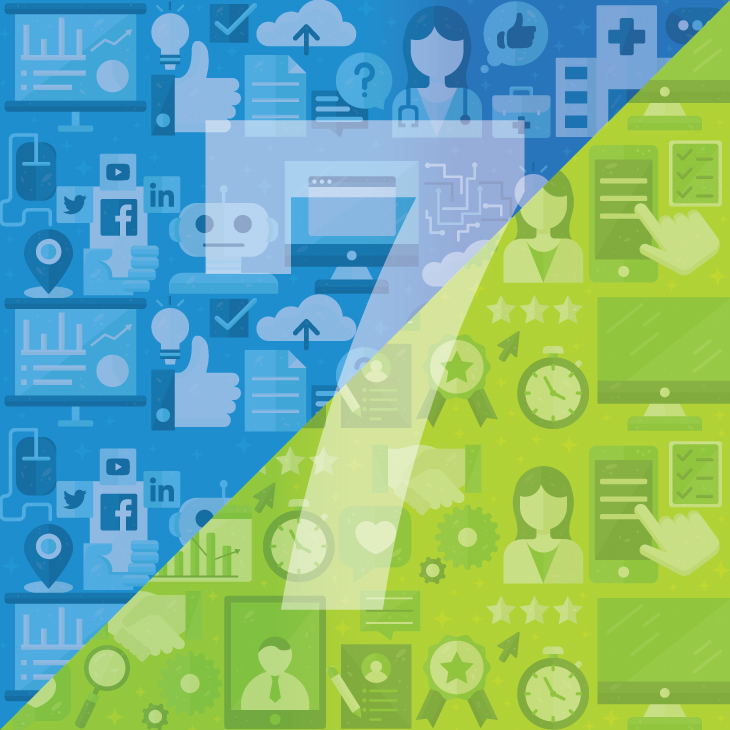 Out of all the occupations in the nation, it's healthcare that's most in demand.
Between 2016 and 2026, healthcare jobs are projected to grow by 18 percent, outpacing the national employment average for all other occupations. This forecast from the U.S. Bureau and Labor Statics also means the U.S. will add 2.4 million new healthcare jobs – and that's not even taking into account the existing ones that are still vacant. In fact, the Association of American Medical Colleges projects a physician shortage of up to 121,300 by 2030.

With a skyrocketing demand for healthcare services, recruiting and staffing professionals are in the spotlight, working diligently to meet our nation's requirements for high-quality providers. While finding the right professional for the right job is a process, there are things recruiters can do to streamline their efforts.
The Delta Companies has leveraged three decades as a national healthcare staffing firm to find answers to seven of the toughest issues facing recruiters today. In a tight labor market, jobs aren't the only thing that make a difference.
The recruiting experience also goes a long way.

Problem:So many great providers are already employed. It's difficult to get them to consider another option.
Solution: Get to know your candidates so you can match them to new opportunities.
Leverage the intel in your CRM system to discover facts or trends. Look past the jobs they already have to highlight what they could potentially want next. Consider what motivates a potential candidate, whether that's location, specialty, facility, lifestyle amenities, etc.
Keep in continual contact with candidates, even passive ones, because existing situations can change quickly.

Problem: Metrics are a mess, making it hard to see trends or patterns. This lack of visibility negatively impacts decision making.
Solution: Get the technology necessary for organization and automation.
There are certain metrics you must have access to in order to do your job effectively and if your spreadsheets look like a novel, you're not going to get very far.
Variables like location trends, cost per hire, sourcing channel, attrition/retention rates are at the top of the must-have list. Invest in the technology necessary to provide visibility into this data.
The more granular the information, the more ways you can leverage what works – and do away with what doesn't.