Where Do We Go After COVID-19? A Look At What's Next.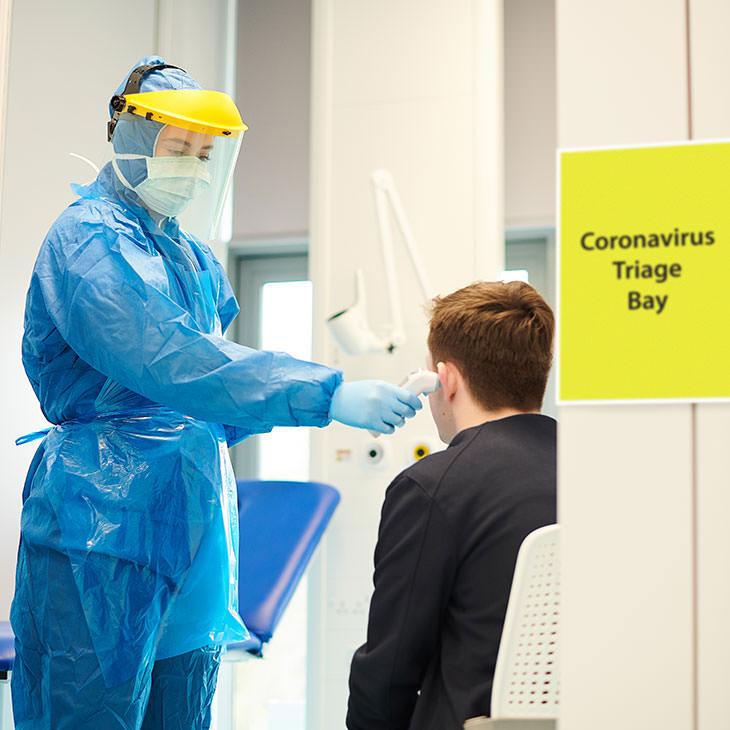 Information from the Advisory Board and The Delta Companies on what is next for healthcare.
As certain countries slowly peek out from behind the wall of the COVID-19 pandemic, we see rays of sunshine. Despite cautious optimism in some regions, the U.S. is still amid an unpredictable battlefield. It is both exciting and worrisome as some states are beginning to lift measures including allowing select elective medical procedures to resume.
The healthcare industry is assessing the impact of COVID-19 on other areas of healthcare, namely patients who have put off procedures or treatment for fear of going to the hospital. For example, in Spain, cardiology interventions have decreased by 48% between March and April, and 71% of cardiologists believe the drop is due to patient fears about visiting the hospital. The organization also reports that Australia has seen a 40% drop off in pathology appointments, Canada has seen a 75% drop off in bypass and stent operations, and Italy has seen a 24% decrease in breast and pancreatic cancer treatments during the same timeframe. In speaking with an orthopedic surgeon here in Dallas yesterday, he shared that he has a backlog of 64 elective cases.
As we recover from the pandemic, we must consider the reality that there's a growing need to address the backlog of patient cases. How will facilities and providers prepare?
Recommendations for the Next Chapter
The Advisory Board explains: a shortage of personal protective equipment and increased sanitation requirements will slow productivity down especially because every patient must be treated as if he or she is positive for COVID-19. To facilitate progress, Advisory Board recommends facilities do the following:
Plan how to identify and recapture delayed or cancelled cases
Preserve resources by minimizing inefficiencies or unnecessary variations
Make provider wellbeing the priority to ensure their health for patients
Addressing the next chapter of patient care requires consideration in four key areas, according to Advisory Board. In the report, the organization says facilities and providers need to assess:
When should they reopen, considering safety, legal restrictions, PR concerns, and financial pressure?
How many patients can leave the queue because they can self-resolve, their care plan changes, or they can visit other providers? Are those providers available within the organization to minimize outmigration?
What is the capacity for service now in the OR, for staff, personal protective equipment supply, and new protocols?
How has service demand changed because of fears about visiting healthcare facilities, economic stress, and telemedicine?
Help with a Contingent Workforce
The Delta Companies remains committed to assist with contingent workforce needs. As Texas, Alaska, and Oklahoma roll out procedures for scheduling elective surgeries, we have strictly vetted qualified providers who can quickly mobilize and provide assistance.
Every day brings new learnings about the impact of the COVID-19 pandemic. Advisory Board has certainly given all of us at The Delta Companies plenty to contemplate, particularly as facilities work out the ways to meet deferred demand against a backdrop of increased fear and protocols.
The Delta Companies are here for our providers and clients. Our teams are ready to assist with staffing, licensing, credentialing — and anything to help you deliver the very best in patient care.