Modern Technology Makes Physician Placement Possible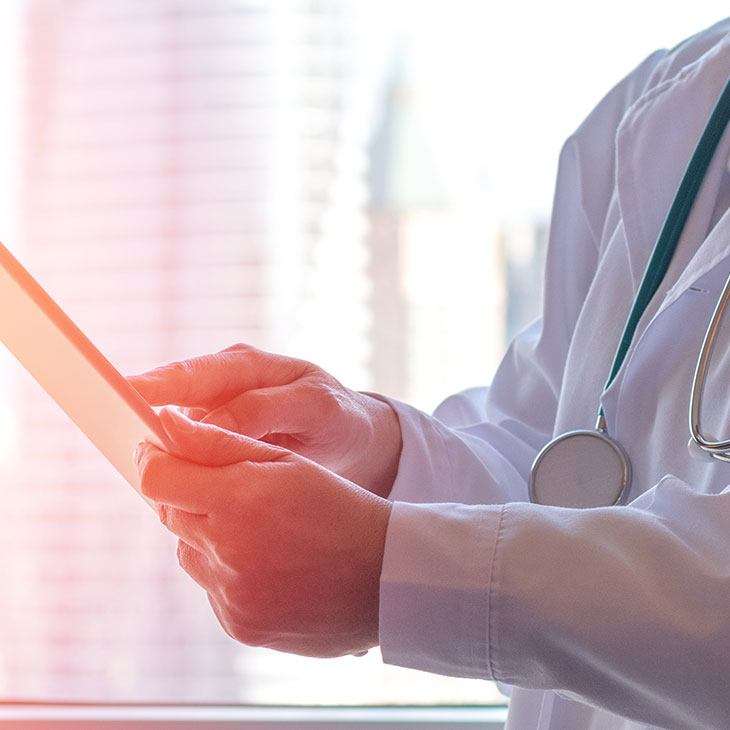 The Delta Companies leveraged video calls and virtual tours to make a physician placement in just 32 days for an Arkansas hospital.
The Situation
A full-service 240-bed hospital in Arkansas needed to fill a Neuro-Hospitalist position as quickly as possible and asked us for assistance. Because of the travel restrictions and shelter-in-place orders in effect from COVID-19 pandemic, in-person meetings weren't possible and we had to find another way to facilitate introductions and interviews.
With participation on both sides, we were able to evolve the typical recruiting processes to include video conference calls, virtual tours, and ongoing email and phone calls.
Obstacles
The COVID-19 pandemic has forced providers and facilities to find alternative ways for patient communication and treatment, and face-to-face meetings are often replaced with virtual visits. Analysts from Forrester Research predict that virtual visits for Coronavirus-related issues will hit 900 million this year, and that general medical care visits will skyrocket from 36 million to 200 million.
The same obstacles have spilled over into healthcare staffing, and the inability to gather in person meant everyone involved had to rely on modern technology for interviews, tours, and follow-up meetings.
"The proliferation of virtual visits has been remarkable, but for recruiting and staffing, it requires a lot of front end work to ensure things don't go off the rails," said Paul Estrada, EVP of Delta Physician Placement. "From lost connections to unfamiliarity with the programs and technology, there are a lot of unknowns we have to plan for. Everyone involved has to be comfortable with technology and its use in the recruiting process."
For a virtual recruiting situation to work, there must be an "ideal" candidate (a provider that the client really likes and has no concerns with) and a candidate who's either already familiar with the area, or is willing to take a risk by not seeing it in person.
TDC's Process
We screened and qualified the provider through video calls and sent a report to the client. Over a series of days, our team conducted phone calls with various client representatives, and continued normal recruiting and negotiations with video conference calls. The hospital's CEO, CMO, COO participated, and the candidate was able to talk with all stakeholders. Since he couldn't visit the facility in person, the candidate also took a virtual tour of the hospital where he could view the space, equipment, and meet the staff.
The team then arranged for the candidate and his spouse to virtually meet with a real estate agent, who then showed the candidate available homes and community amenities with virtual tours.
The Results
Within days of the video conference, the client presented the candidate with a contract that he immediately signed. From recruitment to placement, the normal 120-day process was a fast-tracked success in just 32 days.
"Experts predict virtual healthcare interactions to hit 1 billion by the end of the year, and we see why. There's been a strong uptick in video visits for both inpatient visits and telehealth across the nation," said Bill Tracewell, CEO of TDC. "Providers are becoming more and more comfortable with virtual meetings and patients are responding to virtual capabilities in positive ways, including the use of technology for consultations and well visits. It was just a matter of time before we applied these capabilities more robustly to healthcare staffing."
While virtual communication will never fully replace travel and in-person meetings, modern technology has proven to be an instrumental component of healthcare staffing. Many, if not most, providers (and their families) will insist on meeting potential staff and coworkers in person, seeing a facility live, and touring the community whenever possible. However, virtual technology has proven to be a successful adjunct to the recruiting process when travel and in-person meetings aren't feasible.