Foreman Therapy Services announces a new brand identity and name, Delta InHome Health Staffing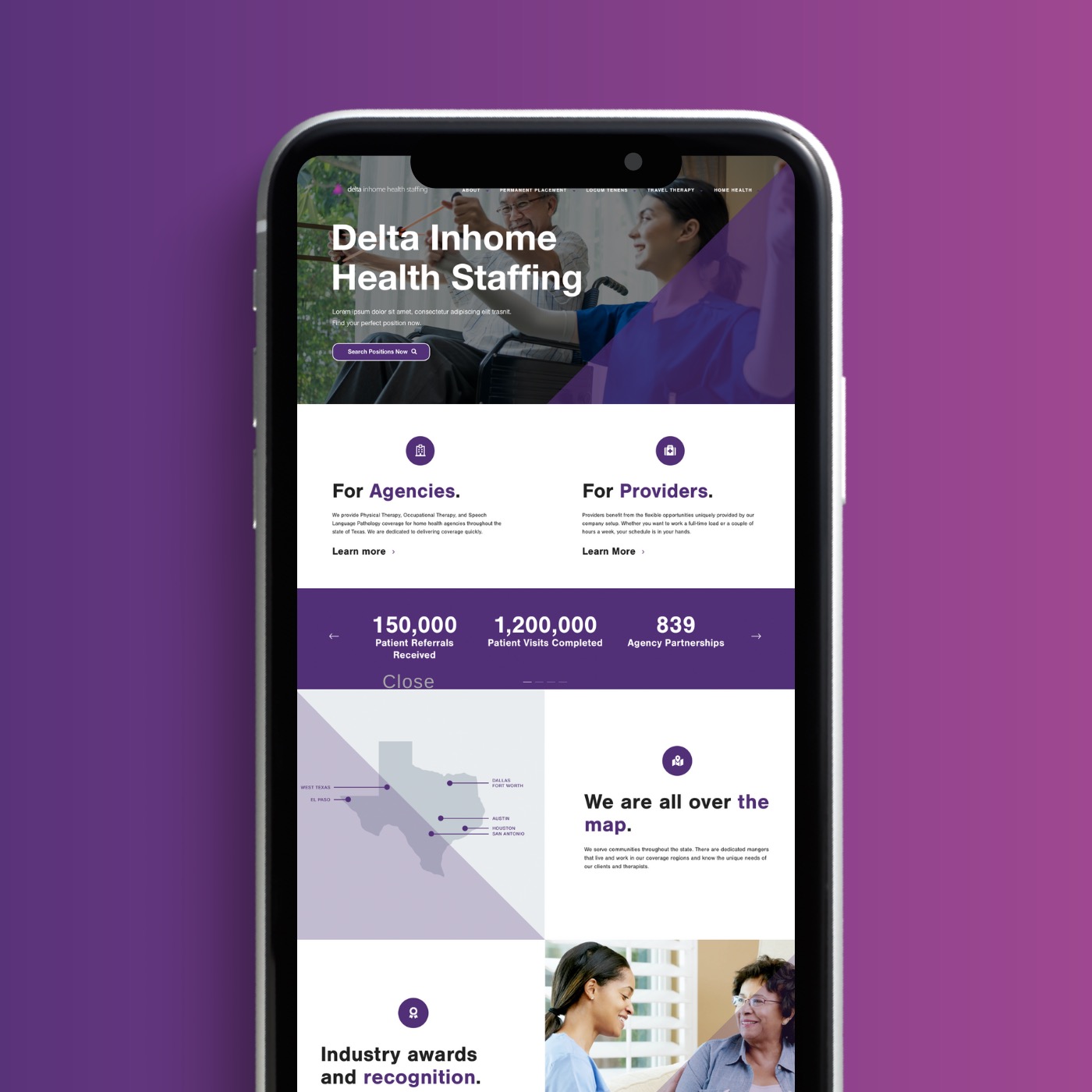 FOREMAN THERAPY SERVICES ANNOUNCES A NEW BRAND IDENTITY AND NAME, DELTA INHOME HEALTH STAFFING
The Delta Companies (TDC), a leading healthcare staffing firm for providers nationwide, announced today the complete rebranding of Foreman Therapy Services (FTS) effective immediately. The rebranding initiative includes a new name, Delta InHome Health Staffing (DIH), along with a new logo and website launch.
FTS was acquired in March 2020 by TDC to expand its successful model of Home Health Therapy staffing. We took time this past year to identify how to be most effective in the home health industry, which has historically been more isolated. We embark on this new chapter with more focus and attention on the provider. With people at the core of what we do, this new emphasis aligns with TDC's purpose statement, "Creating access for people through performance and humanity." Through COVID-19, we were reminded of the importance of the team experience. This branding initiative allows DIH to focus our energy on one of the things we've always done best: cultivating the team environment and connecting and taking care of staff. Competitive pay, robust benefits, improved back-office support, and technology advancements will ensure that our therapists can provide the best healthcare services and make an impact on their communities.
"Our company prides itself on culture with a people-first mindset," said Nate Foreman, Executive Vice President. "This new branding represents change, and we are excited to embrace a new name and brand identity to help us further our mission of changing the culture of the Home Health industry."
About Delta InHome Health Staffing:
Delta InHome Health Staffing (DIH), the home health staffing division of The Delta Companies, identifies qualified therapists on behalf of home health agencies throughout Texas. A local point of contact provides direct knowledge of the service area and industry to providers and agencies. The company has been recognized with many industry awards, including being named one of Inc. 5000's Fastest Growing Companies several times. Visit deltainhomehealthstaffing.com for more information.