Forbes recognizes Delta Physician Placement on America's Best Professional Recruiting Firms list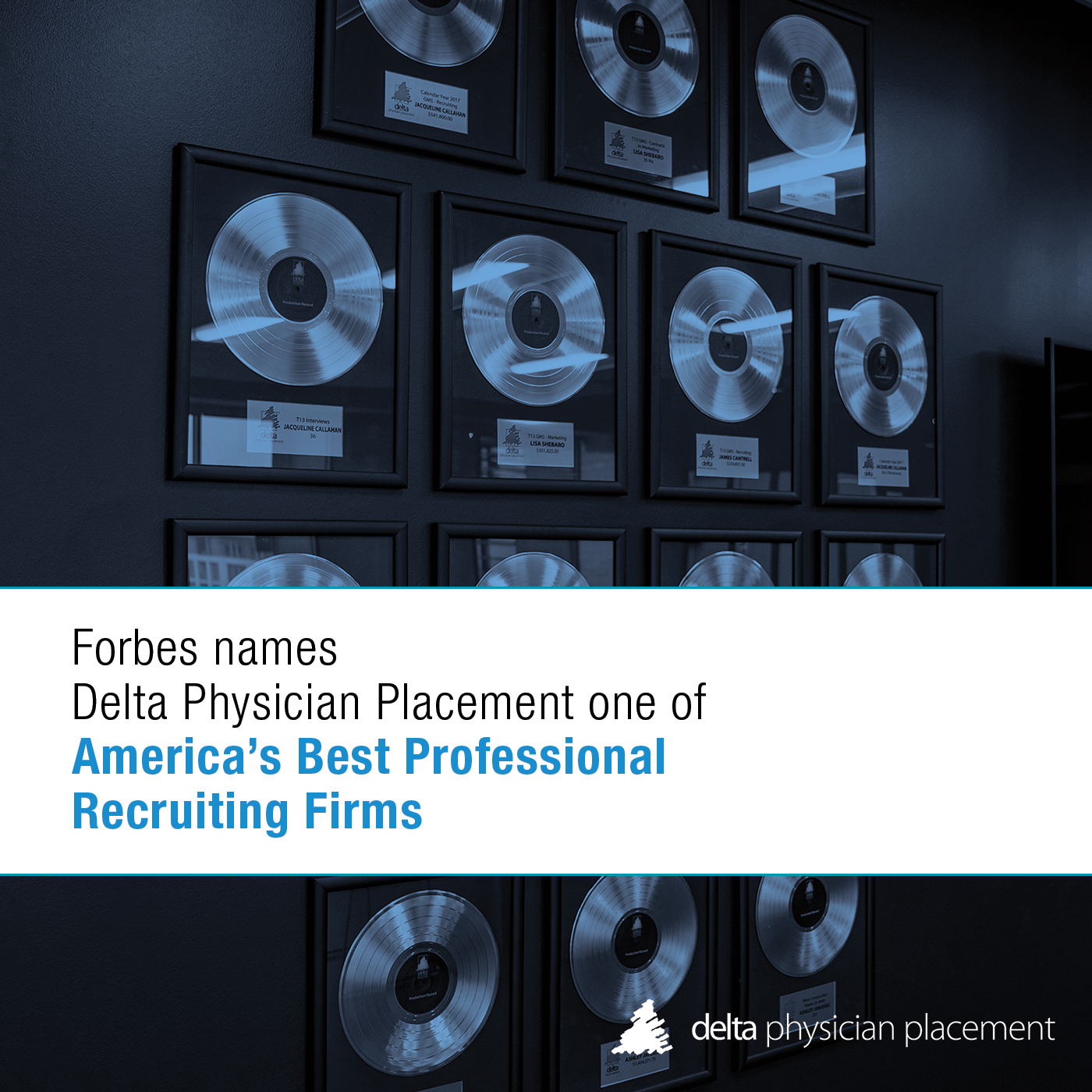 FORBES RECOGNIZES DELTA PHYSICIAN PLACEMENT ON THEIR AMERICA'S BEST PROFESSIONAL RECRUITING FIRMS LIST
The Delta Companies (TDC), a leading healthcare staffing firm, announced that Delta Physician Placement (DPP) has been recognized by Forbes as a top recruiting firm. DPP, which is one of TDC's four business units, represents permanent placement opportunities for physicians, advanced practitioners, and allied health professionals.
The recognition is based on over 26,000 nominations from survey participants, powered by market research company Statista, in three target groups: external recruiters, human resources/hiring managers, and candidates who have experience with the recruiting firm.
Delta Physician Placement was named to the Professional Recruiting Firms list consisting of only 250 firms.
"We are honored to be named to such an esteemed list, especially after such an unprecedented year that impacted so many of our clients and healthcare providers," said Paul Estrada, executive vice president of DPP. "I am proud of the DPP team for consistently providing our customers with excellent service and guidance."
The Delta Companies has had business units represented on a Forbes' top recruiting firm list in 2017,2018, and 2019.