The Delta Companies Recognizes Occupational Therapy Month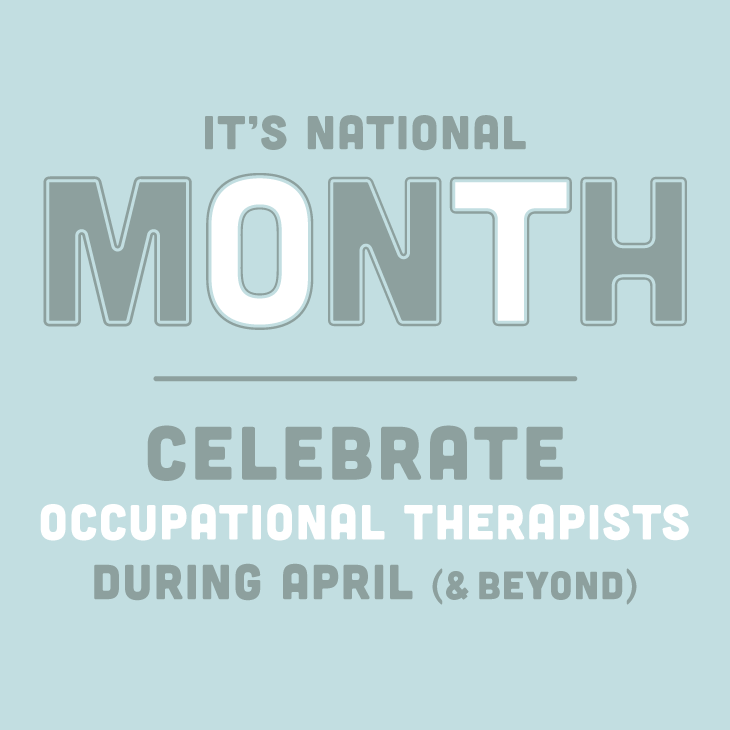 April is Occupational Therapy Month, a time to celebrate the many ways occupational therapists (OT) and occupational therapist assistants (OTA) help people accomplish every day activities and goals. The Delta Companies and Delta Healthcare Providers would like to recognize the many therapists around the nation.
The Occupational Therapy profession has been officially recognized since 1917 with the formation of the National Society for the Promotion of Occupational Therapy, which was renamed the American Occupational Therapy Association (AOTA) in 1921. Over the last 103 years, OTs and OTAs have seen their roles change through new training standards, OT educational degrees, best practice guides like the Occupational Therapy Code of Ethics, and legislature such as the Social Security Amendment Act, which established Medicare and Medicaid and then categorizes occupational therapy under extended care services and home health.
Pivoting During the Pandemic
Healthcare providers continue to react to new pressures and challenges from the Coronavirus pandemic. While certain professions have been temporarily suspended,  the Department of Homeland Security has named occupational therapy professionals "critical healthcare workers," and requests a continuation of work.
While some OTs and OTAs have seen a decrease in demand, others continue to assist with important patient needs as outlined by AOTA on its website, including "reducing the likelihood of hospitalization or readmission, and increasing independence in occupations, thereby reducing the need for caregivers to be in close proximity to clients."
Bright Outlook for the Profession
While there are instances where OTs and OTAs are being called on to help in different ways during the Coronavirus pandemic, there remains a bright outlook for future work. The Bureau of Labor Statistics projects an 18% annual growth rate for the profession through 2028.
As OTs and OTAs carve out their place in the healthcare landscape, they continue to positively impact patients through physical, behavior, emotional, and psychological therapies. The Delta Companies is proud to work with these talented providers and assist them with realizing their career and healthcare goals.
To all of the OTs and OTAs around the world, thank you for your dedication to patient care.  The Delta Companies and Delta Healthcare Providers celebrates you in April for Occupational Therapy Month – and throughout the entire year.