Delta Healthcare Providers Wins ClearlyRated's 2023 Best Of Staffing Client And Talent 10 Year Diamond Awards For Service Excellence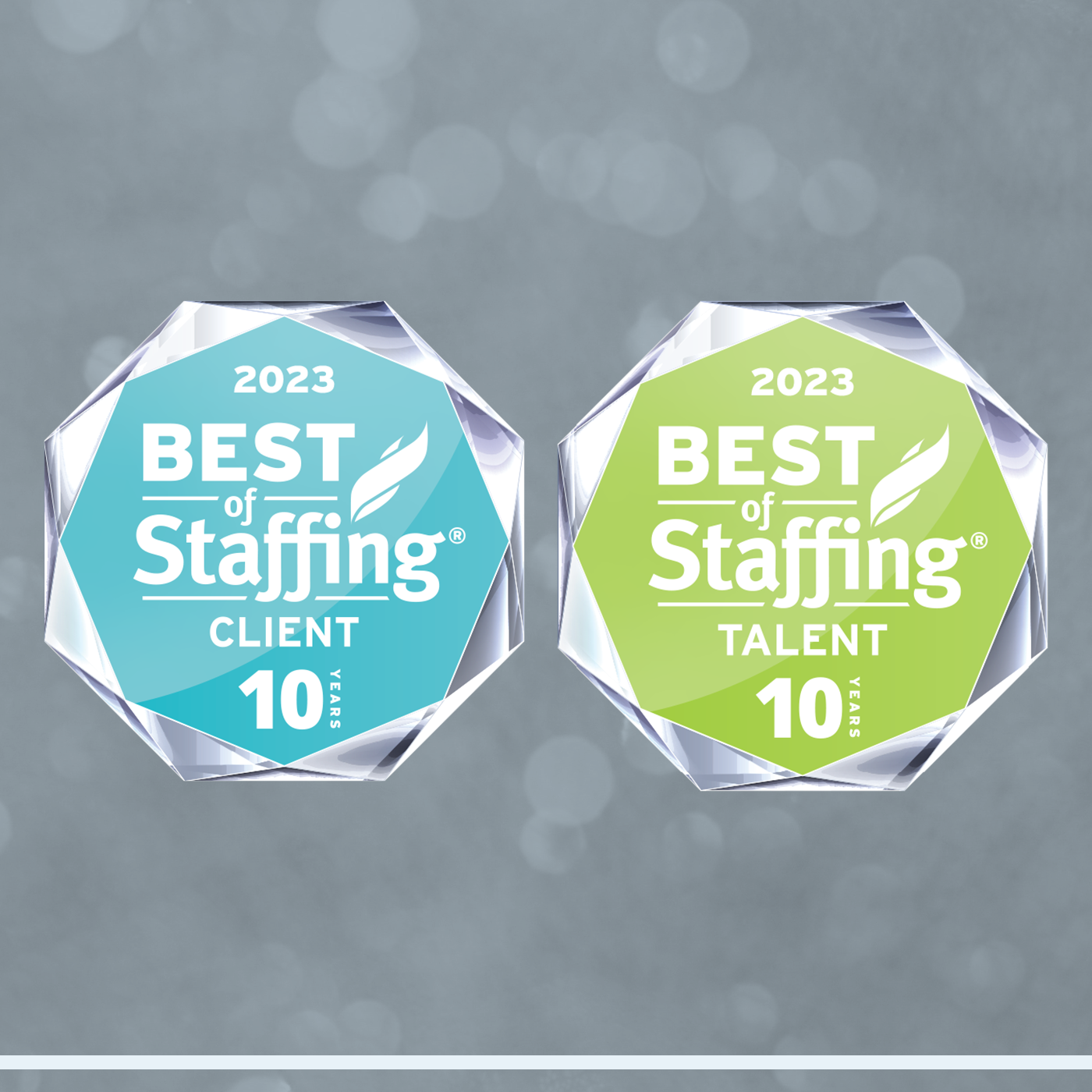 DELTA HEALTHCARE PROVIDERS WINS CLEARLYRATED'S 2023 BEST OF STAFFING CLIENT AND TALENT 10 YEAR DIAMOND AWARDS FOR SERVICE EXCELLENCE
THE 10-YEAR DIAMOND AWARD IS THE CROWNING ACHIEVEMENT FOR BEST OF STAFFING FIRMS.  
Delta Healthcare Providers (DHP), a leading staffing agency, announced today that they have won the Best of Staffing Client and Talent 10 Year Diamond Awards for providing superior service to their clients and providers for at least ten (10) consecutive years. This marks the 14th consecutive year DHP has achieved Best of Staffing Talent and the 12th consecutive year honored with Best of Staffing Client. Presented in partnership with presenting sponsor Indeed and gold sponsor Talent.com, ClearlyRated's Best of Staffing® Award  winners have proven to be industry leaders in service quality based entirely on ratings provided by their clients and providers. On average, clients of winning agencies are more than 70% more likely to be completely satisfied and providers who have been placed by winning agencies are 80% more likely to be completely satisfied with the services provided compared to those working with non-winning agencies. Winners who earned the 10-year Diamond award distinction have won the Best of Staffing Award for at least 10 years in a row, consistently earning industry-leading satisfaction scores from their providers. Of those firms that have participated in the 2023 Best of Staffing program, only 17% have earned the 10-Year Diamond award. Delta Healthcare Providers received a Net Promoter® Score of 87.9% from their providers, more than 4.5 times the industry's average of 19% in 2022.
"I am blessed to be able to work alongside a team that is passionate about what they do and devoted to providing the best experience for our providers and clients," said Ryan Anholt, Executive Vice President of Delta Healthcare Providers. "These scores don't just happen but rather are a result of our intentionality of treating people the right way and we are grateful for the opportunities we have been given."
"I am pleased to introduce the 2023 Best of Staffing winners alongside their validated service ratings on ClearlyRated.com," said ClearlyRated's CEO, Eric Gregg. "These firms have demonstrated a remarkable commitment to delivering amazing experiences, despite another year of upheaval and macroeconomic uncertainty. Hats off to these service leaders - it's truly an honor to recognize and celebrate their achievements."
About Delta Healthcare Providers
Delta Healthcare Providers (DHP), the travel healthcare staffing division of The Delta Companies, identifies qualified travel healthcare providers on behalf of healthcare facilities nationwide. A single point of contact provides direct knowledge of the industry to providers and clients. Visit www.deltahealthcareproviders.com for more information about travel staffing.
About ClearlyRated
Rooted in satisfaction research for professional service firms, ClearlyRated utilizes a Net Promoter® Score survey program to help professional service firms measure their service experience, build online reputation, and differentiate on service quality. Learn more at https://www.clearlyrated.com/solutions/.
About Best of Staffing
ClearlyRated's Best of Staffing® Award is the only award in the U.S. and Canada that recognizes staffing agencies that have proven superior service quality based entirely on ratings provided by their clients, placed talent, and internal employees. Award winners are showcased by city and area of expertise on ClearlyRated.com—an online business directory that helps buyers of professional services find service leaders and vet prospective firms with the help of validated client ratings and testimonials.