Top candidates placed
Data indicates the number of placed candidates by specialty
from July – December 2020. (Top 5 placements listed.)
Permanent Placement
18

11

7

6

Pulmonary Critical Care Medicine

5
Locum Tenens
71

30

Pulmonary Critical Care Medicine

20

18

18
Travel Therapy
227

50

43

Speech Language Pathology

39

25
New providers represented
Count of new providers obtained from July – December 2020.
Procurement outreach by channel
Effective search fulfillment efforts by outreach channel from July – December 2020.

Conferences
4 virtual conferences attended
878  candidates sourced

Mass Emails
3,115  campaigns
6,783,210 emails sent

Job Boards
16 healthcare-specific partners
2.5 million audience reach

Candidate Outreach Headcount
98 recruiters/account managers
24-hour candidate sourcing support
The right recruiter for your facility
The Delta Companies encompasses three specific business units with recruiters focused on identifying professionals who will meet your specific staffing needs. Delta Locum Tenens places physicians and practitioners on short- and long-term assignments. Delta Physician Providers recruits permanent providers, and Delta Healthcare Providers aligns providers with travel therapy, allied, and nursing opportunities around the nation.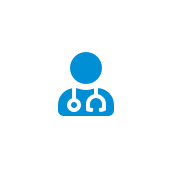 We help the healthcare industry find top talent and staff, enabling hospitals and facilities to focus on caring for patients.
Delta Locum Tenens
As demand for locum tenens grows so will demand for quality service providers.
Health organizations across the country are facing critical shortages of medical professionals, driving demand for locum tenens firms. But not all medical staffing agencies are the same. Choose the wrong healthcare professionals and it could harm patient care and thus the bottom line. It's important to contract with a reputable agency that adheres to strict ethical standards. That's where choosing a firm that is a member of National Association of Locum Tenens Organization (NALTO) becomes crucial.
Why Work With A NALTO Firm?
.

HIGH ETHICAL AND QUALITY STANDARDS:

The relationship between physicians, healthcare facilities, and locum tenens companies can be precarious. Without honesty, professionalism, and integrity it can quickly sour. Recognizing that, NALTO set out to create a set of ethical principles for the locum tenens industry to abide by. NALTO member companies and the medical professionals they represent are required to follow a code of conduct that ensures agreements are reasonably fulfilled, confidence regarding business practices is preserved, and relevant information is disclosed to the physician and client. Working with a non-member firm could mean that company does not follow the same ethical practices The NALTO Ethics Committee is charged with reviewing complaints and violations to ensure member companies meet the highest ethical and quality standards.
.

ONGOING DEVELOPMENT AND TRAINING:

The healthcare marketplace is in a state of flux, particularly as the COVID-19 pandemic continues to ravage communities across the country. Rules, regulations, and best practices are ever-changing. Staying abreast of it all is made easier as a NALTO company. NALTO provides its members with training and professional development. It has been a cornerstone of the association for the past two decades and is even more important amid the coronavi­rus. NALTO provides member companies with virtual training throughout the year designed to improve the quality-of-service member firms provide. Through NALTO's twice annual confer­ences, members get access to thought leaders and industry execu­tives, walking away with deep insight into industry trends and issues impacting the healthcare market to better support clients and healthcare facilities.
.

ACTIVISM AND LOBBYING:

Locum tenens play a critical role in our healthcare system, meeting physician shortages that are only projected to get worse. A bad situation is further exacerbated by potential new rules involving worker classification. If locum tenens physicians are no longer treated as independent contractors, it will have a drastic impact on staffing companies, physicians, and the patients they serve. For several years now NALTO companies and the associa­tion have been at the forefront of efforts to highlight the impor­tance of locum tenens to the healthcare system and the need to protect their status as independent contractors. NALTO and its member companies are committed to protecting the industry from regulations that are harmful and hinder the growth of locum tenens staffing.
Your customers are too important to hire just any medical staffing firm. By choosing a NALTO member company you can rest assure you're getting the highest quality service, provided by a team of ethical professionals. NALTO is recognized around the world for its industry setting standards and focus on progressing and protecting its members. As the shortages of qualified medical professionals gets more profound, NALTO member locum tenens companies will continue to play a critical role in caring for America.
Created twenty years ago, the NALTO's mission is to develop and enforce stringent industry standards and best practices for locum tenens agencies. When working with a NALTO-member organization you get honesty, integrity, and competency.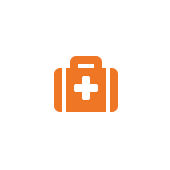 We represent short-term and long-term opportunities nationwide that align with healthcare providers' schedule, skills, and location preferences.
Delta Physician Placement
We're all about experience
Passion is contagious. It's in the members we hire, therefore, it's in the physicians we recruit, and the communities we represent. We've helped hundreds of newly trained physicians get their foot in the door.
Placements by population
The amount and percentage of placements made by population size July – December 2020. The population size represents segments based on the average number of residents per area. Please assume a variance of approximately +/- 5% for these calculations.
<10K
10K–50K
50K-100K
>100K
Specialty Demand
The top requested searches initiated by Delta Physician Placement.
7.
Licensed Social Worker
Average compensation
Placements and interviews by Delta Physician Placement over the six-month survey period. The compensation information presented indicates the rate at which candidates are choosing to interview or sign.
Cardiology - Interventional
Pulmonary Critical Care Medicine
Obstetrics and Gynecology
Psychiatry - Child & Adolescent
In addition to finding great jobs for our candidates, our highly experienced members have proven to be great coaches to those just starting out.
Delta Healthcare Providers
The right position with the right community
We help connect hospitals and healthcare facilities with all types of medical staffing solutions. Our entire team is dedicated to actively promoting job openings for either direct hire or travel.
Placements by population 
The amount and percentage of placements made by population size July – December 2020. The population size represents segments based on the average number of residents per area. Please assume a variance of approximately +/- 5% for these calculations.
>100K
50K-100K
10K-50K
<10K
Placements by facilities
Number of placements made by practice setting from July – December 2020.

Home Health

Clinic

Hospital

SNF
School District
Years of experience
Data represents the percentage of placed candidates from December – July 2020 by years of experience.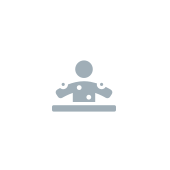 From physical and occupational therapists to speech language pathologists, we are dedicated to helping clients find the right match for the right position.